Vehicle requirements
An extra helicopter is requested to be scripted for the LS:MD.
These are the vehicles required
Ambulance (Three)
Rancher (2 door) (Two)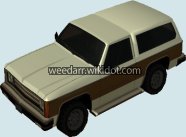 Rancher (4 door) (One)
Helicopter (One)
Ranks
The ranks have been updated. They are listed in the LS:MD roster.
In the topic of the vehicle category, there is a list of what vehicle each rank can use.
The skins
Rank 8 (DMS = The Director of Medical Services)
Rank 7 (ADMS = Assistant Director of Medical Services)
Skin ID 113
Rank 6 (DADMS = Deputy Assistant Director of Medical Services)
Rank 5 (HD = Hospital Doctor)
Skin ID 70
Rank 4 (MO = Medical Officer)
Skin ID 276
Rank 3 (SMO = Senior Medical Officer)
Skin ID 274
Rank 2 (AM = Ambulance Medic)
Skin ID 275
Rank 1 (MT = Medical Trainee)
Skin ID 275
CommandsFaction leader commands
/hire [player id] Hires a player to join the LS:MD
/fire [player id/nick] Fires a player from the LS:MD
/promote [player id/nick] Promotes a player by 1 rank
/demote [player id/nick] Demotes the player by 1 rank
/members Checks who is online in the faction
/ranks Gives a list of ranks and the ranks of every online member
/lockhospital Locks the door of the hospital
/unlockhospital Unlocks the door of the hospital
Normal faction commands
/members Checks who is online in the faction
/heal [player id/nick] Increases the health of a player
/carry [player id/nick] Drags a player
/drop [player id/nick] Stops draging a player
/putincar [player id/nick] Detains a player in the ambulance (While being draged)
/r (Radio chat) Faction chat (IC)
/d (Global government factions chat) Chat between the government factions
/showbadge [player id/nick] Shows the badge to a certain player
UNDER CONSTRUCTION